Welcome to finAPI Access!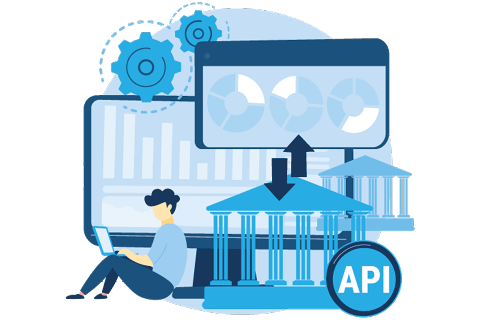 Access REST Services lie at the Core of finAPI's Open Banking ecosystem. Access provides easy-to-integrate APIs to connect and extract bank account information to implement your business requirements.
Please use the API documentation for further testing and learning about our services.
The API Documentation can be broadly divided into the following categories:
Client (Mandator) Integration and Administration will help you get started whether you are a licensed TPP or otherwise.
User required, Bank Repository and Bank Integration will help you integrate with all functions needed for a user to access their bank accounts.
Transaction Categorization and Labeling provides you with all endpoints to make sure you or the end user can re-categorize and/or label their transactions.
Payments has endpoints for you to integrate with our classical payment solution which require account import as a pre-requisite. (You can find standalone payments here: finAPI Payment)
Furthermore, we use cutting edge technology for constantly enhancing our services, from data analysis pipelines to an event driven system, which is built in scalable modules, that you also may use in a proprietary environment. If you are interested in this kind of usage, please feel free to contact us for an offer.
Additional information about our API can be found here:
Access public documentation
Two views on the API are provided as separate OpenAPI files. (You can toggle between the two via the SELECT PRODUCT combo box on the left):
finAPI Access: This is a cleaned-up API view. Services, parameters and fields that have been deprecated over time are removed here, giving you a clear view on the latest API functionality. This view should be preferred in general and is selected by default. The filename is openapi-access-latest.yaml.
finAPI Access (with deprecation): The full API including deprecations. Please use this API if you still rely on deprecated services, parameters or response fields. The filename is openapi-access.yaml.
Please note that both OpenAPI files only present different views on the same technical API. So if you call the cleaned-up API from within this page or with a generic HTTP client (e.g. Postman), you will still get deprecated fields returned, as those clients don't work on OpenAPI level.
But a generated OpenAPI client will respect the OpenAPI contract and won't contain deprecated fields.
If you need any help with the API, contact
support@finapi.io
.